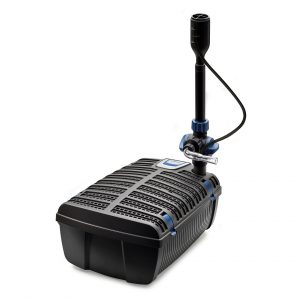 Oase Filtral 1600
$459.99
Designed for small ponds, this multi-functional unit combines biological, mechanical, and ultraviolet filtration. Multiple nozzles included. Diverter valve and flow control can be used to operate a secondary water feature.
Dimensions: 13.5 x 11 x 6 in
Power Consumption: 50 watts
Power Cable Length: 15ft
Flow Rate: 410 gph
Head Height: up to 6ft
UVC Power: 13 watts
Hose: 1/2", 3/4", 1"
Pond Volume: Up to 1600 gal (with fish 800 gal)
Warranty: 2 years